2011
Maisha Filmmakers Lab for Cinematographers, Editors and Sound Mixers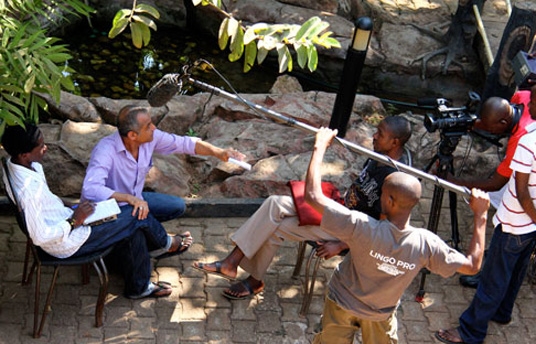 Start date:

Jul 30, 2011

Duration:

16 days

Ability Level:

Beginner, Over 18
Registration Closed
In the second year of collaboration with Maisha, DFI are looking for two hardworking students to represent Qatar at the 2011 Annual Filmmakers Lab. This workshop will challenge you and take your skill and knowledge up to the next level.
This intensive lab is the centerpiece of the Maisha Foundation's curriculum. This is a residential lab, taking place in Kampala, Uganda. It is geared towards intermediate and advanced participants; the Filmmaking Lab provides thorough, hands-on experience in the writing, development and production of short narrative films. Participants will be divided into teams, resulting in the production of 4 short films by the end of the Lab.
Maisha are offering two labs running simultaneously. All students will work together and there will be crossover of lectures and seminars.
For more information on the Maisha Film Lab, go to www.maishafilmlab.org