The Orphanage (El orfanato)
DFI Cinema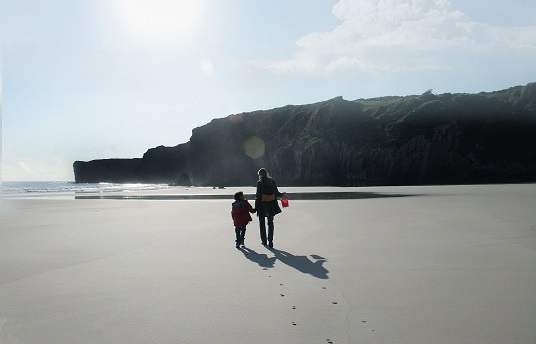 Come back soon to see screening dates
Synopsis
From ghost stories around the campfire to classics of literature, from urban myths to legends of cinema – the haunted house and its various threatening extensions are a classic horror trope. What would 'Psycho' be without Mother in the creepy house on the hill? How could 'When a Stranger Calls' be so unnerving if the murderous maniac wasn't actually IN THE HOUSE? And 'The Amityville Horror' would be far less frightening had its new owners taken up residence in a suburban bungalow. 'House on Haunted Hill', 'Cabin in the Woods', 'Under the Shadow', 'Rosemary's Baby', 'The Others', 'The Shining' … the list of films featuring horrid homes goes on and on.

J.A. Bayona's 'The Orphanage' takes place in a mansion that was once a home for orphaned children. Once a resident of the institution, Laura has bought the old place and hopes to make it into a home for troubled young people once again. Soon, however, her son Simón starts playing with invisible friends who seem intent on avenging some unknown past wrongdoing.

Cleverly rearranging elements that echo classics of cinema and literature – there are flavours of 'Alice in Wonderland' and 'The Secret Garden', 'Dark Water' and 'The Devil's Backbone' in here – Bayona delivers a film that is at once gravely terrifying and deeply moving.
About the Director
Juan Antonio García Bayona was born in Barcelona in 1975 and studied at the Escola Superior de Cinema i Audiovisuals de Catalunya. 'The Orphanage', his first feature-length film, was co-produced by Bayona's mentor, Guillermo del Toro; Bayona won the Goya Award for Best New Director for the film. He has since directed 'The Impossible' (2012), 'A Monster Calls' (2016) and 'Jurassic World 2' (2018).
Credits
Director

J.A. Bayona

Screenwriter

Sergio G. Sánchez

Producer

Alvaro Augustin, Joaquín Padró, Mar Targarona

Editor

Elena Ruiz

Music

Fernando Velázquez

Cinematographer

Óscar Faura

Sales Company

Wild Bunch

Distributor

Gulf Film

Cast

Belén Rueda, Fernando Cayo, Roger Príncep, Mabel Rivera, Montserrat Carulla, Andrés Gertrúdix