Qumra Talks gather leaders from the technology, film, television and online worlds to weigh in on diverse topics. The panel-style talks are geared toward the evolution of technology in digital storytelling and distribution.


Click here to download Qumra 2019 Catalogue.
---
Saturday, 16 March at 5:00pm
THE BLACK LIST: REVOLUTIONISING HOW FILMS GET CHOSEN
In partnership with Northwestern University in Qatar
Technology, culture, and politics have changed Hollywood film production irrevocably. Franklin Leonard will explore what it all means, with particular attention to the story of 'The Black List', the annual list of Hollywood's most liked unproduced screenplays. He founded the Black List in 2005, which has since grown into an industry leading company celebrating and supporting great screenwriting and production. More than 400 Black List scripts have been produced, grossing over $26 billion in box office worldwide, and have won an incredible 53 Academy Awards from 262 nominations.

Franklin Leonard
Franklin Leonard is a film producer, cultural commentator, professor, and entrepreneur, and the founder and CEO of the Black List. Franklin has worked in feature film development at Universal Pictures and the production companies of Will Smith, Sydney Pollack and Anthony Minghella, and Leonardo DiCaprio. He has been a juror at the Sundance, Toronto, and Guanajuato Film Festivals and for the PEN Center Literary Awards. He's been one of Hollywood Reporter's '35 Under 35', Black Enterprise magazine's '40 Emerging Leaders for Our Future', The Root's '100 Most Influential African-Americans', and Fast Company's '100 Most Creative People in Business'.


---
Monday, 18 March at 5:00pm
WELCOME TO THE NEW REALITY: HOW VR IS CHANGING OUR WORLD.
In partnership with Northwestern University in Qatar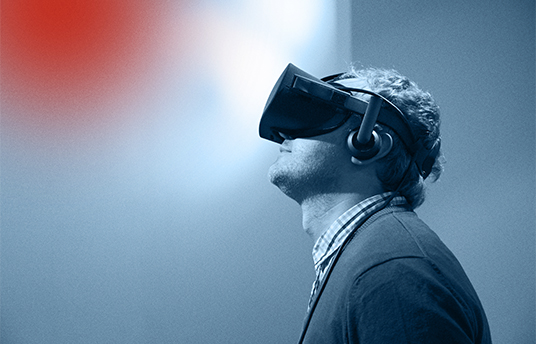 Virtual Reality (VR) is on the cusp of an explosion in popularity. Experts expect the technology will start becoming embraced by individuals as a ubiquitous platform for communication, training, education, commerce, general services and entertainment. In his fascinating talk, VR virtuoso Michel Reilhac will address both the practical challenges that lay ahead for the immersive industry, as well as the deeper issues that this fundamental paradigm shift in our connection with reality may entail.


Michel Reilhac
Michel is a narrative architect and long-time transmedia and immersive media pioneer. He is Head of the award-winning independent production company Submarine Channel in Amsterdam, and is known as a leading international expert for innovation in hybrid storytelling across participatory, interactive and immersive experiences. As the Head of Studies at the Venice Biennale College, and the VR competition curator for the Venice Biennale International Film Festival, Michel is regularly invited to speak and teach at major international events, including the Cannes International Film Festival, SXSW, Tribeca Film Festival, TEDx, CPH:DOX, and much more.


---
16, 18 March from 2 pm – 4 pm
17, 19 March from 2 pm – 6 pm
THE QUMRA VR LOUNGE POWERED BY DIVERSION CINEMA
Qumra is delighted to present an unprecedented exploration into the world of virtual reality. This year, we will be presenting the two internationally acclaimed works below in association with Diversion Cinema at the Majilis Lounge of MIA.


Arden's Wake / Tide's Fall
Join us for an animated fiction story in six degrees of freedom, about a young girl living alone with her father in the middle of an endless sea. You must take the helm as we go underwater in search of her lost father when he does not come back from one of his dives. A modern masterpiece in VR directed by Eugene Chung, it received the Grand Prix in Venice VR 2017.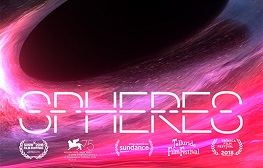 Spheres
A stunning documentary series in three, ten-minute chapters, 'Spheres' explores how the planets in our solar system generate their own magnetic fields that translate into music. Interactive in every way, it is both educational and visually stunning. Internationally celebrated in the VR industry, it is regarded as a technological breakthrough in interactive visualisation, receiving the Grand Award at Venice VR 2018. Produced by Darren Aronofsky, the three actresses narrating each episode are Jessica Chastain, Patti Smith and Millie Bobby Brown.

READ MORE

To gain exclusive access to this experience, simply register or purchase your Qumra Talk ticket here.
| | | |
| --- | --- | --- |
| |   | |